Affiliate marketing has been one of the greatest ways to earn a living on the internet.
Pat Flynn of Smart Passive Income earns more than $100,000 every month because of it.
Matthew Woodward also is killing it with promoting other people's products.​
How do they do it?
Well, it all starts with growing an audience. And getting them to trust you.
Once you have an engaged audience that trusts you, you can get them to buy almost anything you recommend.
But you know what?
Learning affiliate marketing takes some time. Especially from nothing.
So, here's what I'm going to do for you…
In this post, I will show you 3 of the best affiliate marketing training programs and courses I've ever seen.
Ready to get started?
Great. Then let's do this.​
The Top 3 Affiliate Marketing Training Programs and Courses
1. Wealthy Affiliate
Wealthy Affiliate (WA) is where I got my start in the blogging and online marketing world (back in the summer of 2014).
Wealthy Affiliate is a great resource for someone who has no or very little experience in the online and blog world.
Why?
Because it literally has everything you need.
Here are their main features and attractions…
​Wealthy Affiliate provides:
Loads of loads of training – there are 2 main affiliate marketing training programs…1) teaches you how to build a successful affiliate website around a topic you're passionate about…2) teaches you how to successfully promote WA and earn commissions through a website.
The Live Weekly Webinar – every Friday night / Saturday morning (depending on where you live), WA hosts a webinar. The main topic is always something that you can use right away to make your affiliate site better.
The Member-Created Training – every day, dozens of members create training/tutorials on topics related to growing your affiliate site. From the basic stuff, the intermediate, to the more advanced topics.
Domain Name Registrar + Web Hosting – you'll be able to buy your own domain and get fast, reliable hosting right within the WA platform.
SiteComments and SiteFeedback – a comment system and a feedback system. You'll be able to get comments on your posts and some feedback right within the WA platform. Priceless.
A Keyword Tool – WA has 2 keyword tools. One within the Wealthy Affiliate website, which is free. And the other is called Jaaxy, which is a premium keyword tool.
The Blog System – this is much like a forum, but way more advanced. It's like Reddit + Facebook, in a way. And this is where you'd create a post to ask questions, share tips, opinions, or success stories.
Their Support System – this is awesome. You'll be able to get support from the support desk (through a ticket), from the live chat, from the blog system mentioned above, or from the private chat feature.
Oh, and that's not even the best part:
You get all that, and everything else, for $47 per month.​
Pretty cool, huh?
You're probably thinking:
Is it worth it?​
Does it work?
Will I really make money?
Well, here are…​
A Couple Wealthy Affiliate Success Stories
Meet Colton.
He's a 20-year-old guy that joined WA in November 2014. He had no experience in building websites, whatsoever.
​In November 2015, he made his first 4-figure month, an awesome $5,000.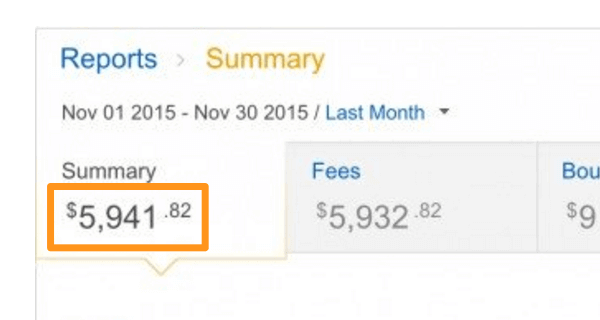 The following month, December, he hit 5-figures and made his first $10K per month in sales.​